As an integrative, holistic mental health and wellness practice, we not only treat the conditions that bring you in, we also offer complementary services to ensure that you maintain positive changes and live a healthier lifestyle. We understand that there is no "one size fits all" treatment approach. Our clinicians support healing in different ways to meet your needs.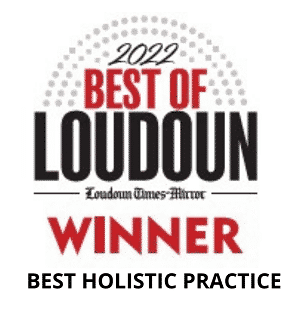 Wellness Connection is the 2022 Best of Loudoun Winner for the Best Holistic Practice. 
Your path to hope and healing begins now.
Our team of experienced clinicians supports our preventative approach to wellness by focusing on lifestyle changes and self-care. We listen, guide, and help you achieve your goals, so you can live the life you were meant to live. We offer in-person and telehealth appointments, so you get the care you need in the format that serves you best.
We believe that wellness requires a system of healthcare professionals collaborating on the overall care of the patient to initiate permanent positive change. We are committed to confronting the issue of mental health and improving overall health and wellness. Our clinicians spend time with their clients to understand their concerns. They activate a system of support and follow-up to ensure progress can be sustained over time. At Wellness Connection, we believe in treating the whole person, mind, body, and spirit. Our clinicians support healing in different ways to meet your needs.