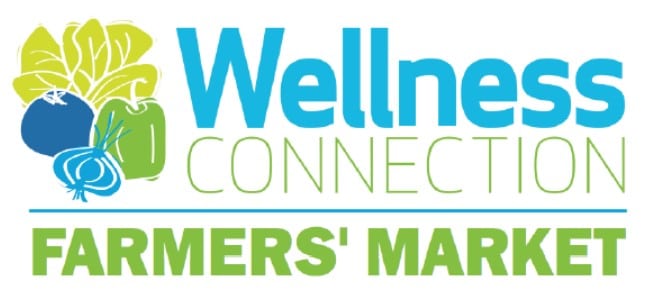 We Support Health and Wellness
We believe in the connection between mood and food. To bring fresh, nutritious options to our community, Wellness Connection sponsors a local farmers' market that runs every April through October. We can't wait to see you on Saturday!
Market dates: Saturday, April 22– Saturday, November 18, 2023.
Market hours: 9am until 12:00pm.  (Vendors must be set up no later than 8:45 am)
Market location: Stone Springs Hospital Parking Lot, 24440 Stone Springs Blvd, Dulles, VA 20166
Application deadline and fees: Applications are due, with all appropriate paperwork, current insurance forms and registration fees by April 1st , 2023. The application fee is $25.00.
Why Shop at the Farmers' Market?
Good for the customers.
Locally grown, farm fresh produce at affordable prices. Juicy fruits and organic vegetables have been picked either that morning or the night before, so they are abundant in nutrients, phytochemicals, taste, texture, and aroma!
Good for the Farmers.
Wellness Connection's Farmers' Market is for local farmers and producers only. By buying straight from the farmers, you preserve their livelihood, support our local economy, and preserve our working farmland.
Good for the Environment.
Most of the nation's fruits and vegetables travel an average of 1,300 miles before reaching the consumer. By purchasing local foods, you eliminate the environmental damage caused by shipping food thousands of miles.
Coffee Lamas - Website: www.coffeellamas.com
A local coffee roasting company focusing on decaf and half caff coffees that are ethically sourced, certified organic arabica beans and swiss water processed used to decaffeinate the beans.
Deliciously Keto Desserts - Website: www.deliciouslyketodessert.com
Deliciously Keto Desserts is an at home bakery, offering high quality KETO desserts and treats. We know that at times everyone needs something sweet to help them stay on track!  We're here to help you maintain your ketosis. All of our baked goods are Keto friendly, gluten and sugar free.
Woerner Orchard
Family owned and operated Orchard featuring fresh fruit in season. We grow 300 acres of fruit crops including Sweet and sour cherries, plums, peaches, apples, and blueberries.
Honey Brook Farms - Website: www.HoneyBrookFarms.com
Beyond organic multi-generational family run farm offering Seasonal Certified Naturally Grown (CNG) Produce & CSA, RAW honey, 100% Grass Fed/Finished Beef & Lamb, Pasture Raised Chicken, Eggs, Turkey, & Pork supplemented with feed that is tested beyond the organic requirements for GMO's, herbicides, and pesticides. Also Whole Grain, Sprouted Wheat, & No-Gluten Baked Goods/Granola, Loose Leaf Tea from organic ingredients, & Farm-made natural lip balms & salves. See website for complete list & more details!
Linda Vista Farm - Website: Facebook.com/LindaVistaFarm
Family Farm growing  Fresh produce, locally grown in the northern neck with over 30 years experience. Specializing in Oriental  and Mexican produce
Millcreek Farm - Website: www.milcrk.com
Mid size farm operation in Loudoun County since 1978. We raise Beef, Lamb, layer chickens (brown eggs), meat chickens.  We harvest and sell high quality hay for horses, sheep, and goats along with selling and installing agriculture fences and Miraco animal waterers.
Moroccan Saffron - Website: www.moroccan-saffron.com
Moroccan Saffron, LLC is a Washington, DC-based company that offers the freshest, most aromatic, top quality gourmet products. We started with a simple idea: provide customers with the opportunity to experience pure Moroccan Saffron. Now we have grown to offer a carefully catered selection of gourmet food products pleasing to any palate and found nowhere else.
Silver Apple Farm
Family run, organically operated farm producing a variety of seasonal vegetables, fruits, & berries. Also providing chicken and duck eggs.